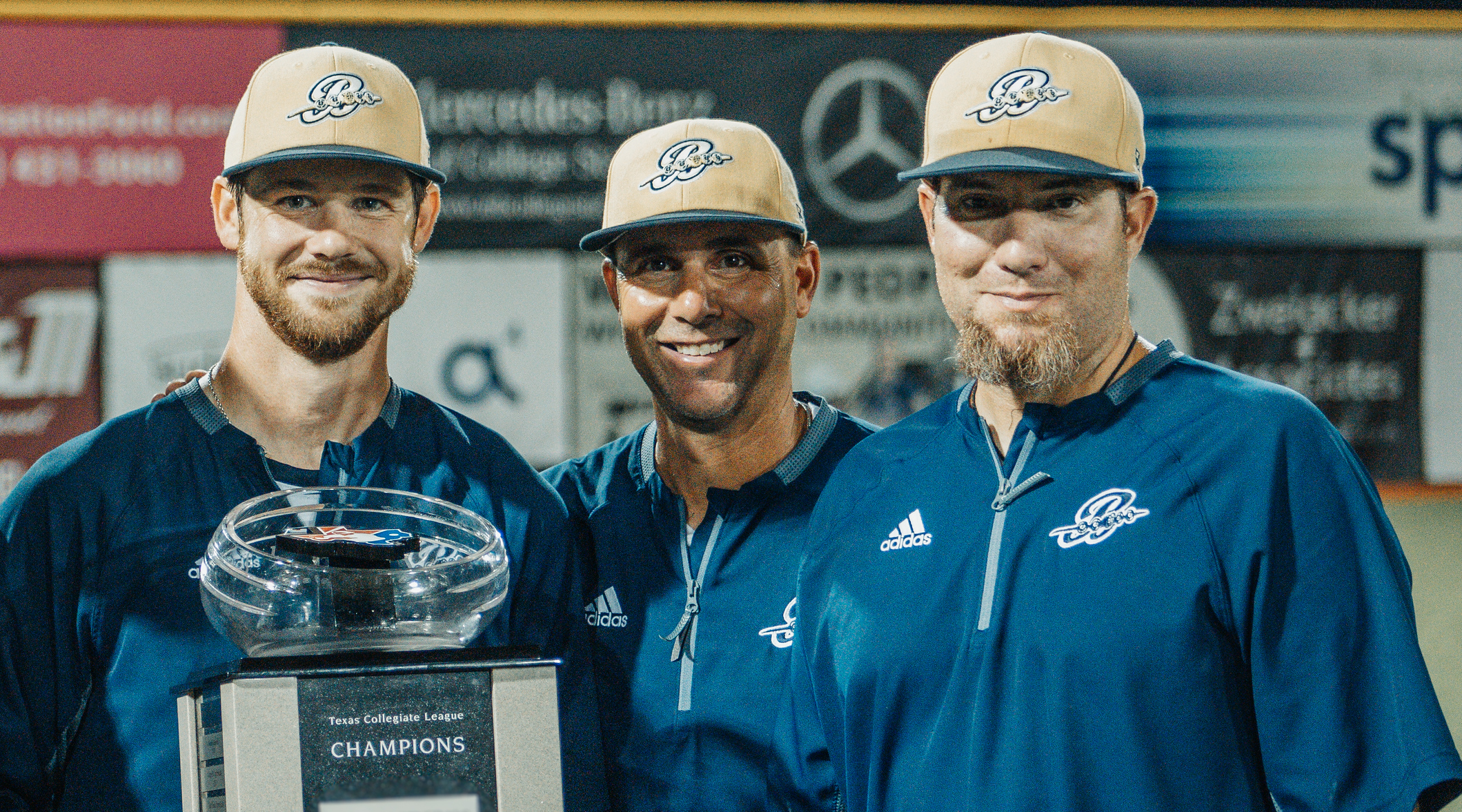 BRIAN NELSON

HEAD COACH

JAMES DILLARD

ASSOCIATE HEAD COACH

CHASE SANFORD

HITTING COACH
Bryan/College Station, TX - November 13, 2019 – Hot off their 6th TCL Championship, the Brazos Valley Bombers made the easy decision to bring back the entire coaching staff for the 2020 season. The staff includes Manager Brian Nelson, Associate Head Coach James Dillard, and Hitting Coach Chase Sanford.
Coach Nelson returns for his 3rd consecutive season with the Bombers looking to defend his first TCL Championship earned last season. The TCL Coach of the Year is confident that retaining his staff for the 2020 season will carry the success they had last year over and continue the Bombers winning ways. "Coach Dillard and Sanford are two of the best coaches in summer collegiate baseball. There was no doubt that retaining both of them on this staff was off-season priority number one. I am very fortunate to have these guys back for another summer of fun and winning baseball."
Coach Dillard, Bombers Associate Head Coach and Bryan High School Head Coach, returns after the championship season to lead the next group of pitchers this upcoming season. His efforts were seen in the Bombers placing 3 pitchers on the 2019 All-TCL team including local Brazos Valley pitcher Hunter Dobbins who won Freshman of the Year. The Bombers pitching staff showed their league dominance for the 2nd straight year under Dillard's tutelage. The pitching staff recorded over 450 strikeouts while posting a 3.13 staff ERA during their championship season.
Rudder High School Head Coach, Chase Sanford, and the Bombers hitting coach looks to continue to build upon an offense that generated almost 6 runs per game during the 2019 season. During Coach Sanford's tenure, the franchise has seen many offensive records broken including home runs, triples, doubles, stolen bases and walks. Sanford will look to continue the Bombers aggressive nature on offense as they prepare for the 2020 summer.
The staff as a whole has the single goal of defending the title in 2020 and bringing more high-level baseball to the Brazos Valley. "Winning the TCL championship was the primary goal for our staff last summer and that hasn't changed for 2020. Our staff is still hungry; we've been recruiting hard this fall and have set some great goals for this coming summer. 2020 is going to be a lot of fun."