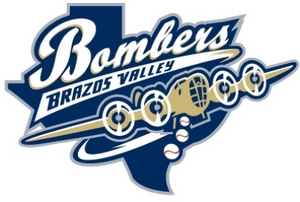 Bombers Look To Start A New Streak
The Bombers finished their two game home stand tonight against the Victoria Generals. The Bombers took last night's game by a score of 12-6, but the Bombers came up short tonight in a 3-0 loss to the Generals.
The offense tonight for the Bombers just could not find any rhythm as the team faced tough pitching from the Generals. The Bombers managed nine hits, but eight of them were singles and the other hit was a double. When the Bombers would put runners on base, the runners could not move up as the Bombers could not string together any hits. Left fielder Brandon Wood had one of the singles to go along with the double.
Ryan Santhon started on the mound tonight. Santhon went seven innings allowing the three runs and striking out six Generals. Andrew Hohn came in and pitched the final two innings and gave up a couple of hits along with two strikeouts.
The Bombers now travel to The Woodlands for a 7:05 game with the Strykers tomorrow evening from The Woodlands Christian Academy. The Bombers return home on Monday to host the Alexandria Aces. The game with the Aces will start at 7:05 and will be a Monday Feast with 50 Cent Hot Dogs, Peanuts, and Popcorn brought to you by Fedstar Credit Union! The night will also be Back To School Night sponsored by Gold's Gym! For more information visit bvbombers.com or call (979)779-PLAY!