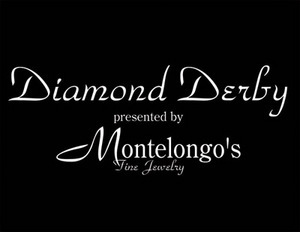 Bryan-College Station, TX (August 7, 2010) – The Brazos Valley Bombers now know their fate for the 2010 playoffs as they locked in the #3 seed with a 14-7 loss to the Alexandria Aces. The Bombers will begin the playoffs at home on August 10 as Montelongo's Fine Jewelry will give away multiple Bombers Blue Topazes and a half-karat Diamond.
Join the Bombers tomorrow night for Bark in the Park Night sponsored by Lovan Care Animal Clinic and bring man's best friend along for a dog's day at Brazos Valley Bank Ballpark. It will be the final home game of the season as well as your last chance to play Ballpark Bingo presented by Brazos Bingo.
The Bombers playoff run will begin on Tuesday as the Bombers face off against either the Victoria Generals or the East Texas Pump Jacks. Get out to the park for the Diamond Derby, presented by Montelongo's Fine Jewlery for your shot at the half-karat diamond and Bombers Blue Topazes.
After the Aces grabbed a 2-0 lead Casey Dykes scored Morgan Mickan to draw the Bombers within one at 2-1. In the second though, the Aces plated eight to go ahead 9-1. In the bottom of the third the Bombers responded with four runs as John Cannon, Isaac Nuti, Casey Dykes, and Jacob House scored to cut the lead in half, 9-5. The runs kept coming for the Aces as they added one in the fourth and three in the fifth making their lead 13-5.
A run by the Bombers on a Justin Padron sacrifice fly in the sixth made the score 13-6, then the Aces responded with one in the seventh to move back to an eight run lead, 14-6. John Cannon lead off the bottom of the ninth with a solo home run, but the Bombers stalled there, losing 14-7.
The Bombers will be back in action at Brazos Valley Bank Ballpark for Bark in the Park sponsored by Lovan Care Animal Clinic, so bring your dog as the first 100 guests will receive Bombers Frisbees again thanks to Lovan Care Animal Clinic. It will also be the last Ballpark Bingo presented by Brazos Bingo, so get to the ballpark for your chance at great prizes. For more information and for tickets visit bvbombers.com, call 979-779- PLAY, or stop by the Bombers office at 405 Mitchell Street in Bryan.