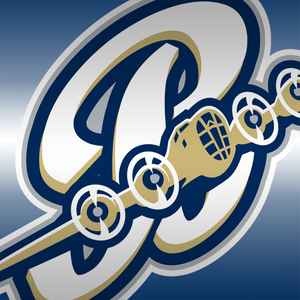 Box Score

The Brazos Valley Bombers had found winning to be easy in the second half of this past week, as they notched four consecutive victories, including a win over East Texas yesterday. The team met their match tonight, however, as the Pumpjacks narrowly defeated the Bombers by a score of 3-1.
Brian Watson pitched magnificently for the Bombers, just as he always has since joining the team last August. The southpaw from Texas-Arlington gave up just three runs in seven innings, which is good enough to win under normal circumstances. Unfortunately for Watson, the Pumpjacks' pitching trio of David Rollins, Abel Gonzalez and Chad Sherman stifled the Bombers offense, only giving up five hits and striking out 13.
The Bombers' only offense came in the fourth inning on Brett Parsons RBI double that scored Joe Craven. From there, the attack was set to a halt, as the Bombers were only able to manage two hits the rest of the game. The loss evens up the Bombers record at 4-4 on the young 2009 season. The Bombers will have the day off tomorrow to regroup before hosting the expansion Victoria Generals on Tuesday and Wednesday.
On Cashback Tuesday, fans will have a chance to win up to $1100 through a variety of contests and giveaways. The Bombers will round out their home stand with Margaritaville Wednesday the following night, giving fans an opportunity to enjoy $2 Margaritas and Landshark Beer.