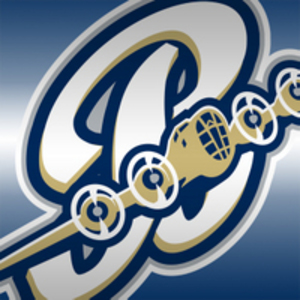 Due to impending thunderstorms on Tuesday, the Brazos Valley Bombers first home playoff game has been moved to Wednesday. The Bombers will be heading to McKinney tomorrow to play game one of the series at Gabe Nesbitt Field. Although Hurricane Edouard is expected to dissipate as it reaches mainland, thunderstorms are still likely on Tuesday in the Bryan-College Station area.
The playoff series was originally scheduled to begin in Brazos Valley on Tuesday and close out Wednesday and Thursday in McKinney, but will now follow a 1-1-1 format. The Bombers will be in McKinney tomorrow and home in Bryan Wednesday. Game three, if necessary, will be back in McKinney on Thursday. It will be Margaritaville Wednesday when the Bombers host McKinney in Game Two of the TCL Playoffs, with $2 Margaritas, Daiquiris, and all bottled beers. In addition, Montelongo's Fine Jewelry will be giving away a diamond and 24 topazes valued at $7500 in the Diamond Derby.
Sam Strickland will be on the mound for the Bombers against the Marshals' Michael Bolsinger, who was named TCL Pitcher of the Year today, in Game One. Game two at Brazos Valley Bank Ballpark will feature Bombers superstar John Touchton against Jake Wortham. Playoff Tickets can be purchased online or by calling the office at (979) 779-PLAY.