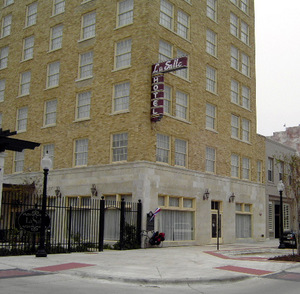 Infinity Pro Sports will be holding a press conference at the LaSalle Hotel courtyard on Friday August 25, 2006 at 10:30 in the morning. The press conference will be held to announce the new Texas Collegiate League Franchise coming to the Brazos Valley.
In the summer of 2007, the 25 team members of the Brazos Valley Bombers will begin play at their home on Travis Field. The commununity is welcome to join Infinity Pro Sports in the exciting welcome of your new home team.
The announcement will welcome the Brazos Valley Bombers back home to Travis Field. Honored guests include City of Bryan Mayor Ernie Wentrcek, Chamber of Commerce CEO Royce Hickman, City of College Station Councilman Chris Scotti, Texas Collegiate League Chairman Gerald Haddock, Infinity's CEO Uri Geva and CTO Kfir Jackson.
Tuesday night the Bryan City Council unanimously voted to give the rights of Travis Field to Infinity Pro Sports Entertainment in a 10 year contract. CEO Uri Geva states, "I was extremely excited about being able to bring family fun entertainment into the Brazos Valley ." The team will include 30 of the best collegiate-athletes from around the nation and play 24 home games from June through August.