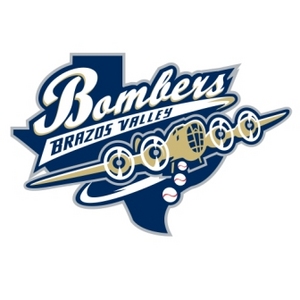 The Brazos Valley Bombers are in a giving mood this holiday season. The Bryan-based baseball team is rewarding their faithful Facebook followers with free giveaways each day of the week during December.
As a part of the Facebook December Giveaway Month, the Bombers will be giving away prizes that can be redeemed at local businesses around town, including The Fit Smoothie, Firehouse Subs, Gold's Gym and much more.
Haley Pereira, the Director of Community Relations for the Bombers said, "Even our mascot is in the giving mood." Kaboom, the team's mascot, got a Christmas Angel at Blue Baker this past week to lead the way in the spirit of giving.
To get involved in the Bombers exciting promotion, all you have to do is become a fan of the Brazos Valley Bombers on Facebook. You can follow the link on the Bombers website or just text "fan bvbombers to 32665 (fbook) from your mobile phone and you will be added as a fan instantly.