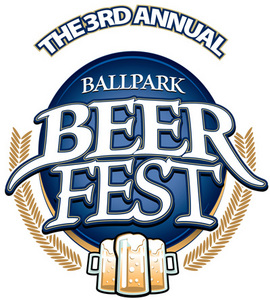 The 3rd annual Ballpark Beerfest is right around the corner! The fun returns to Brazos Valley Bank Ballpark in less than two weeks on March 6, from 3-10 pm.
Beerfest, which is sponsored by O'Bannon's Taphouse, has FREE admission and features over 200 beers and wines to sample, a fajita cook-off, live music, games and the Kidz Zone with inflatables. Guests will be able to taste Ales, Lagers, Pilsners, Porters, Wheats and much more from over 20 countries around the world from a beer list that nearly doubled its total from last year's event.
The musical lineup will feature bands Seth Candan, Ben Morris and the Great American Boxcar Chorus, and Stan Crawford from 3-6 pm, followed by a Piano Bar with John King for the remainder of the evening.
VIP Tickets, which are sponsored by Whiskey Charlie's Liquor, are on sale now and are obtainable prior to the event only. The tickets, which include six fajitas, 10 beer tastings, a private line at each station, a special gift, exclusive Party Deck access, and private access to the event an hour early, can be purchased online for just $35. With a limited supply available, they are going fast, so don't delay in ordering them on http://bvbankballpark.com!
A complete list of the beers, driving directions and information on the bands can also be found at http://bvbankballpark.com. Come and join the fun at the 3rd Annual Ballpark Beerfest!