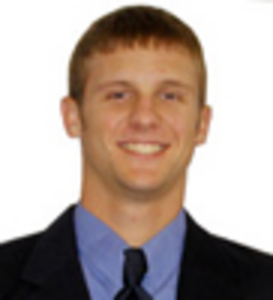 As a member of last summer's inaugural Bombers team, Keith Stein made his mark on the Brazos Valley area. He instantly became a fan favorite as he put his athleticism, hustle, and experience on display. After enjoying the best season of his college career last spring at Sam Houston State, he was selected in the 29th round of the Major League Draft by the Detroit Tigers. Earlier this week he took another step toward his goal of playing in the Major Leagues as he was called up to the Tigers Class A West Michigan Whitecaps.
Stein caught the eyes of many pro scouts this past season at Sam Houston State as he had a breakout year, batting .355 with 10 home runs and a team-high 58 RBI. After being selected by the Tigers and signing with them, he began playing with Oneonta Tigers, their Short-Season Class A affiliate. In 20 games with the team, he hit .259 with six doubles and 10 RBI, which was impressive enough to land him a spot with the Class A West Michigan Whitecaps.
His hard work and devotion to the game of baseball has been made evident by his improvement throughout his baseball career. Although it is still early in Stein's pro career, he is already showing why he may become the first Bomber to don a Major League uniform.