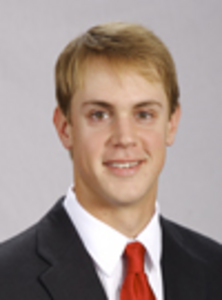 A night after a momentum shifting comeback, the Brazos Valley Bombers used a six run fifth inning to pick up their second consecutive victory. The Bombers defeated the East Texas Pumpjacks 8-6 behind Todd Cunningham's second straight night with three hits.
With Jim McGonigle on the hill, the Bombers fell behind early 3-0, but as they were able to do last night, came roaring back with a six run 5th inning to take the lead. Cunningham had three of the Bombers' seven hits, needing only a home run to complete the cycle as the Bombers' came away with the victory. Cunningham also had a stolen base, two runs, and two RBI as he raised his batting average to .360 on the summer.
Dustin Rasco came in to pitch a perfect 9th inning, striking out two Pumpjack hitters to notch his sixth save of the summer. Sam Strickland will be on the mound for the Bombers tomorrow night as they conclude their two game series with the Pumpjacks in Kilgore.