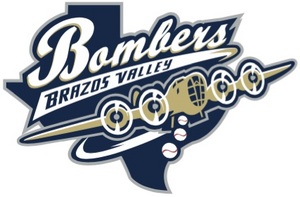 Bryan-College Station, TX (June 15, 2016) – The Brazos Valley Bombers take home another win against the Texas Marshals. Tonight's game was a close one, but the Bombers fought hard and finished with a 3-2 victory.
The Bombers took the lead in the top of the second, as Spencer Hemphill hit his first homerun of the season, driving in Ivan Estrella for the first two runs of the game. Estrella's quick swing and fast feet earned him another run after hitting a double in the fourth inning and securing the lead for the night.
Bombers pitcher, Austin Kerns, was in the zone, striking out six batters giving up only 2 hits. The Bombers rotated through the bullpen and the pitching staff continued Kerns successes by striking out a total of 12 Marshals as they secured their 7th consecutive win.
Check out the Bombers game tonight, live on bvbombers.com as the Bombers travel to Victoria to face the Generals at 7:05pm.