Coaching Staff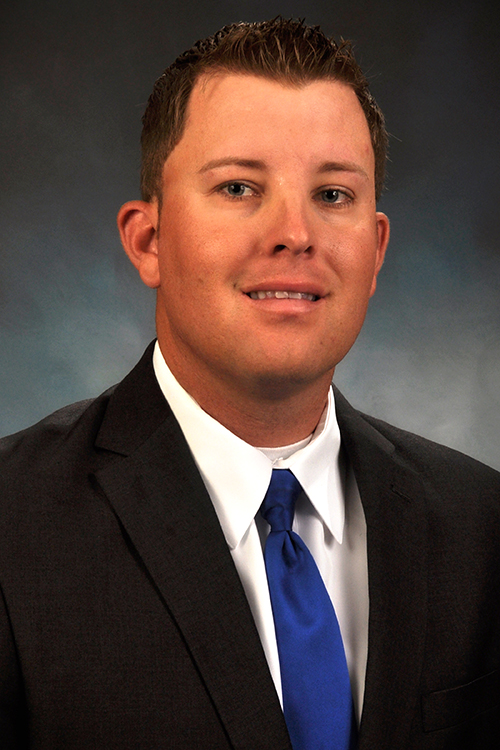 Curt Dixon
Head Coach
Eastern Oklahoma State College (Wilburton, OK)
Hometown: McAlester, Oklahoma
Email: coach@bvbombers.com
Curt Dixon is currently in his second season as the Head Coach of the Brazos Valley Bombers.

In his first season with the Bombers, Dixon led them to the 2012 TCL regular season champs. The Bombers set a franchise record for wins in 2012 with 39. Also, the bombers set a second half record with 22 wins and 8 losses. This past summer was the first time in franchise history the bombers were nationally ranked by Perfect Game in top 25. The Bombers also had 4 of the top 10 prospects in the TCL ranked by perfect game. To cap off a record breaking summer Dixon received the 2012 Texas Collegiate League Coach of the Year.
During the school year coach Dixon is the pitching coach at Eastern Oklahoma State College. In 2012, Dixon helped guide the Mountaineer pitching staff to their third straight Region II Championship. The very talented pitching staff included two players selected in the 2012 Major League Baseball First-Year Player Draft and six others who moved on to four year universities. Sophomore pitcher Logan Taylor was the first Mountaineer chosen with the 305th overall pick, taken in the 11th round by the New York Mets. Also, sophomore pitcher Blake Logan was chosen as the 407th overall pick in the 13th round by the Miami Marlins. Blake Logan was named a 2012 All-American while Michael Freeman was named 2012 Academic All-American.
Prior to coming to Eastern, Dixon was the pitching coach/recruiting coordinator at Clarke University in Dubuque, Iowa. During his only season at Clarke, the pitching staff set school records in Earned Run Average, opponent batting average and conference wins. In 2009 and 2010, Dixon coached at his alma mater, the University of the Ozarks in Clarksville, Arkansas. He served as the team's pitching coach and head junior varsity coach. Dixon also dealt with recruiting and fund-raising in his two years at Ozarks.

As a player, Dixon set career school records at the University of the Ozarks in strikeouts, innings pitched, wins, and games started. In his senior season, he helped lead the Eagles to a 31-9 regular season record, reaching as high No. 14 in the national polls. He went 9-1 with 2.92 era which helped earn him a spot on the ABCA All-Region Team and All-Conference Team in 2008. Dixon made national news in his senior campaign when he was named the Louisville Slugger National Player of the Week by Collegiate Baseball.

Following his senior season, Dixon signed to play professional baseball. He played three seasons in the independent leagues with Sioux City Explorers, Southern Illinois Miners, Big Bend Cowboys and Kalamazoo Kings. In 2009, he was voted to the Continental League All-Star Game where he was the winning pitcher of the game. Also, in 2009 Dixon was the Continental Leagues co-league leader in wins.

Dixon is currently working on his master's degree from the United States Sports Academy in sports administration. He was a Cum Laude graduate from the University of the Ozarks with a Bachelor of Science degree in political science with emphasis in public administration. Dixon resides in Wilburton with his wife, Whitney, and their newborn daughter Addison.

Robert Mummey
Third Base/ Hitting Coach
University of the Ozarks (Clarksville, Arkansas)
Hometown: Flower Mound, Texas
Robert Mummey is in his fourth season as an assistant coach. Mummy started for Ozarks during the 2008 season and earned All-Conference honors. Mummey was among the team's top hitters as the starting first baseman, ranking third on the team in homers (12) and fourth in RBI (46). Mummey's .585 slugging percentage placed him fifth on the team and his 76 total baes placed him sixth. Mummey also saw action at third base and on the mound. His steady glove in hte field produced a .978 fielding percentage. The Flower Mound, Texas native played two season at Cedar Valley College in Texas where he helped the team to a third-place conference finish his sophomore campaign. He graduated from Ozarks with a degree in physical education. He is married to his wife Tiffany and welcomed their first child, Brandtley Austin Mummey on September 28, 2011.
In hist time at Ozarks, as a player and coach, the program reached its highest level. He serves as the teams hitting, fieldingm and third base coach. Also, Mummey has served Ozarks head junior varsity coach. Mummey also deals with recruiting and fund-raising in his four years at Ozarks.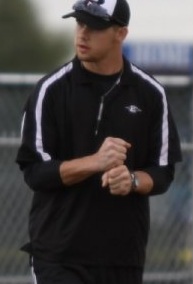 Brian Nelson
Assistant Coach
Mary Hardin-Baylor (Belton, Texas)
Hometown: Bastrop, Texas
Email: asstcoach2@bvbombers.com
Brian Nelson, of Bastrop, Texas, is currently an assistant coach with the University of Mary Hardin-Baylor in Belton, Texas. Nelson was a versatile athlete growing up, he lettered three years in football and baseball in high school and was named MVP, as well as a 1st team 5A All-District selection in baseball his senior season.
Nelson attended the Air Force Academy where he played baseball and football. In the summer of 2008 he came to the Brazos Valley as a player for the Bombers and caught many games behind the plate during that playoff season.
After experiencing a shoulder injury, Nelson transferred to Texas A&M University where he graduated, Fightin' Texas Aggie Class of 2010. While in College Station, Nelson spent time coaching with multiple youth select organizations. The Bombers are looking to utilize Nelson's experience as a player and a coach this season, in his first year with the team, on their run to the TCL Championship.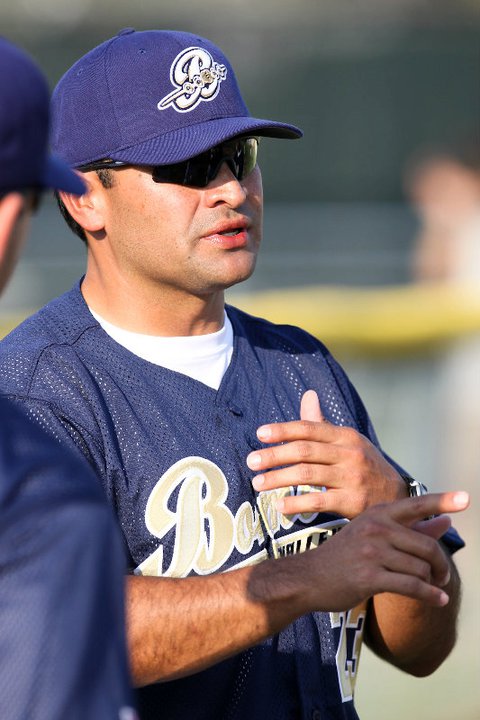 Ben Gallego
Special Assistant to the General Manager
Hometown: Alpine, Texas
Ben Gallego, of Bryan, Texas, joins the Bombers' coaching staff for the third year in a row. Gallego served as the pitching coach the last two years and will assume an advisors role this year with the ball club in 2012. He has coached and worked with players on various levels, including little and senior league, high school, college and professional baseball. Gallego has a proven track record for helping players get to the next level.
In addition to his current teaching and coaching profession in Bryan, Gallego serves as a personal hitting and pitching instructor, as well as an associate scout for the Arizona Diamondbacks. When the summer baseball schedule allows, he hosts his own personal baseball camp in his hometown of Alpine, Texas.